Briefly about our wide range of activities
Since its establishment in 2001, MÁV-REC Kft. has become successful in a number of service areas. These service areas have multiple connections to the performance of railway, general logistics, waste management and environmental protection tasks.
With its services, the 100% Hungarian-owned company focuses on building and operating comprehensive service systems tailored to the needs of its partners. This is true for both project-type and long-term strategic cooperation.
All services provided by MÁV-REC Kft. are characterized by the efficient performance of tasks to a high standard, based on professional grounds, competitive prices and an outstanding price-to-value ratio as well as security and stability, which are essential for performing the strategically important tasks of our partners.
MÁV-REC Kft. lays great emphasis on the development of the services it provides, the continuous training of its employees, the operation of its quality and environmental management system, and the continuous development of its IT background.
In the field of the trademark protection of 'UIC' 'EUR' pallets, MÁV-REC Kft. has been making great efforts since starting its activities to maintain the constant quality of the products placed on the pallet market. It takes action against unauthorized manufacturers and repairers that produce inadequate quality and continuously monitors the manufacturing processes and products of licensed pallet manufacturers and repairers that work to meet high quality requirements. All EUR pallets checked and certified by the company meet the specifications of the applicable standards and fulfil the requirements set for them anywhere in the world, so these pallets are full members of the 'EUR' exchange pallet system, the most widely used exchange pallet system.
MÁV-REC Kft. also extended its pallet trademark protection activities to the territory of Romania in 2009 and established a representative office in Székelyudvarhely (Odorheiu Secuiesc) in order to make available the constant 'EUR' pallet quality guaranteed by MÁV-REC Kft. to users in the Romanian market.
The railway operations services provided by the company offer a reliable solution in a number of areas for performing railway logistics tasks related to individual industrial areas. In this sector, MÁV-REC Kft. has achieved outstanding results in providing its partners with customized services. It is able to continuously develop these services by responding sensitively to changes in tasks caused by external and internal factors. The experienced and skilled employees in the background play an important role in the performance of specific and, at the same time, strategic tasks. The company lays great emphasis on the training of its employees. Here it is worth noting that an increasing number of sector operators enrol their employees in the courses launched by MÁV-REC Kft.
Stable support is provided by mechanical equipment to the railway operations services, which guarantees the reliable management of the transport of several million tonnes of freight per year by rail.
In addition to collecting waste from its own sites, MÁV-REC Kft. has been taking a role in the selective collection of office waste, special demolition and disassembly tasks requiring great expertise and the management of special hazardous waste in recent years. With its experience and expertise, the company is available in almost all sectors of the economy to its existing and prospective partners.
In addition to its constant fields detailed above, MÁV-REC Kft. is available to its partners also in carrying out a number of unique and special tasks.
Some special tasks in recent years:
we forwarded about 1.4 million tonnes of building materials from open-cast mines to the M7 Motorway running along Lake Balaton in just a few months;
we were able to fulfil multiple orders in military shipments; we transported tanks, guns, retired aircraft, etc.;
we renovated 200 railway cars;
we organized the industrial utilization of special hazardous materials.
Our objective is to continuously develop our services under changing market conditions in order to ensure that our partners use them in the long run and with satisfaction.
Declaration of impartiality and independence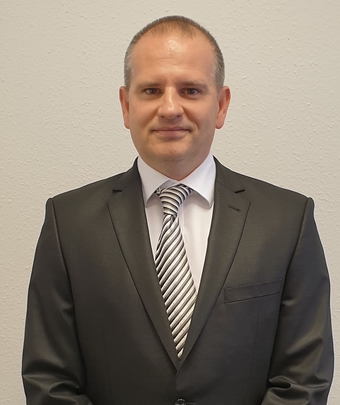 Norbert Csomós
Managing Director